Internet Services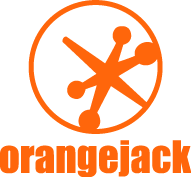 You want to have an effective website.
We help you create an Internet strategy.
You want to interact with others online.
We show you how to engage in social media.
You want to have your website found.
We display your site in front of your audience.
You want to be more productive online.
We teach you how to get more done in less time.
You want to make sure you are thorough.
We consult with you to find the best strategy.
Through an Internet strategy, we use Internet marketing principles so the right people find your site.
Through our social media training, we use the most appropriate emerging online tools so you can engage with your audience.
Through our Internet training, we use seminars, workshops, and consulting to give you tips, tricks, and a better understanding of what you can accomplish online.
Through our Internet consulting, we come along side of you to guide you through your web production, strategy, and marketing.
An Internet Strategy is critical to the success of your organization. An effective strategy will utilize the best internet tools to accomplish your organizational goals.
Social media is the new word of mouth marketing.  Technology has finally caught up so that people can interact with each other on a more personal level.  Relationships turn into communities online.  The ability to engage quickly, effectively, and broadly has never been so great as it is today.

The Internet offers a plethora of tools.  We help you make sense of what is available and how you can use new technology to your advantage in being more effective and productive.
Perhaps you already have web-related actions in motion and just need a professional to come along side to guide and advise.
Orangejack is equipped to help your business succeed online by using the Internet effectively. We have over a decade of online interaction experience and within the last half-dozen years have used social media almost exclusively for marketing and community-building brands.
Let us know how we can help you!
In the meantime, we encourage you to subscribe to the Orangejack updates.
We're looking forward to interacting with you!